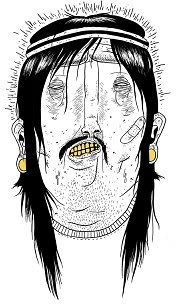 https://myblog.de/k.ohana

Gratis bloggen bei
myblog.de


‹ber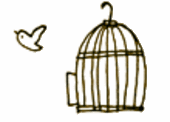 Zeit zu fliegen...
Ich mag diese...
Musiker:
Sugarcult. Yellowcard. Sum41. Good Charlotte. The Used. Taking back Sunday. HIM. D√ļn√©. Escape the Fate. A7X. BBABH. Maylene &tSoD. Hellogoodbye. Jesse Barrera. My American Heart. Saosin. Halifax. The Wombats. The Kooks. The Teenagers. Pohlmann. City & Colour. Silverchair. +44. Family Force 5. New Found Glory. Alexisonfire. Cancer Bats. Dashboard Confessional. Parkway Drive. Evergreen Terrace. Finch. Funeral for a Friend. Incubus. Jimmy eat world. The Ataris. Thrice. Turbonegro. Underoath. Deaf Havana. Emery. Scary Kids scaring Kids. Brand new. Circa Survive. Four Year Strong. The Audition. On the Surface. Asteria. We the Kings. We are the Ocean. It dies today. ETID. Foxy Shazam. The Academy is. Cute is what we aim for. Atreyu. Memphis may fire. He is Legend. Pierce the Veil. The Almost. LoveHateHero. Mayday Parade. Kate Nash. Tegan & Sara. Paramore. Avril Lavigne. N.E.R.D. Danny Elfman. Yann Tiersen. usw!




Lieder:
2139301913180³³³³³ soviele!



Sendungen:
The Dudesons, MTV Made, Jackass, Viva la Bam, Anthony Bourdain, South Park, the Simpsons, Miami Ink, ..



Filme:
Sleepy Hollow. Big Fish. Edward Scissorhands. TheNbC. Charlie & die Schokoladenfabrik. (alles von Tim Burton)
SAW (all). California Man. Bud&Doyle. Pulp Fiction. Reservoir Dogs. Teufel trägt Prada. Pirates of the Caribbean. The Ring. The Hills have Eyes. Silent Hill. Apocalypto. Beauty & Beast. Donnie Darko. High School Musical. Lord of the Rings. All Dogs go to Heaven. Chainsaw Massacre. Plötzlich Prinzessin. uvm.!


Schauspieler:
Johnny Depp, Christina Ricci, Keira Knightley, Natalie Portman, Audrey Tatou, Ewan McGregor, Heath Ledger (RIP)


BŁcher:
Rocko Schamoni - Sternstunden der Bedeutungslosigkeit


Sportarten:
Wrestling (gucken ;D)

Hobbies:
Musik, Konzerte, Freunde, Kino, Photografie, Kunst, in den Tag hinen leben bzw. eher träumen..



Orte:
da wo nette Menschen sind!


Sportler:


Mehr Łber mich...
Werbung
s